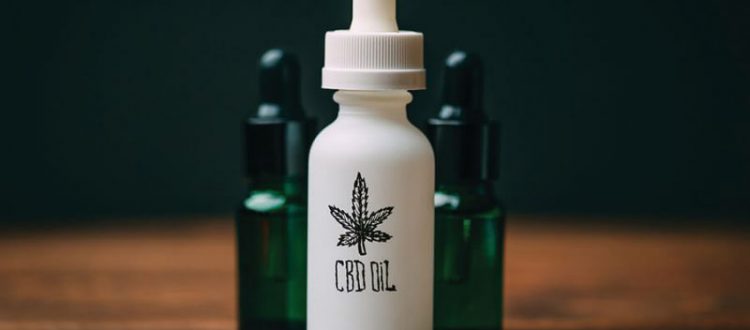 CBD has been proven to be a good natural remedy for many health conditions and is quite safe to use with no intoxicating effects. But to understand what benefits CBD oil provides, we need to understand what CBD is first. CBD oil is made from high CBD, low THC hemp otherwise known as cannabidiol.
Although CBD does come from the hemp plant, it is different from smoking cannabis. Without getting too technical, CBD is the non-psychoactive portion of the cannabis plant. It won't get you high and it won't make you test positive in a drug test for cannabis as long as you get it from a reputable source. The feelings CBD oil gives from person to person varies, but you can expect feelings of relaxation and calm with the right dosage. In fact, CBD oil is completely legal federally and here in New York State.
CBD oil can treat a wide range health conditions from managing anxiety to quitting smoking and research is ongoing. Here are some medical conditions that CBD oil can help:
Treat Insomnia & Improve Sleep
Many researchers have found that CBD improves sleep because it alleviates the causes that lead to insomnia. If your insomnia is caused by external conditions that distract your mind such as anxiety, chronic pain, medication, caffeine – CBD can help.
Manage Stress & Anxiety
Recent studies show that CBD is a promising treatment for numerous forms of anxiety, including but not limited to social anxiety disorder, generalized anxiety disorder and post-traumatic stress disorder. It has been found that CBD helps those that have tried it have felt better and have calmed them down. While CBD cannot replace your current treatment plan for anxiety, it can be an additional self-care tool to better mental health.
Aid In Pain Management
CBD can also aid in pain management for conditions where pain is caused from inflammation of the body. Those suffering from arthritis, multiple sclerosis and chronic pain can find some relief with CBD. Studies have shown that CBD reduces inflammation, eases and reduces muscle spasms.
Reduces Seizures
If you've heard of CBD before, then you may have heard on the news and through social media that CBD eliminates seizures. It's true; studies have shown that CBD can reduce the number of seizures per month along with normal medication. The effectiveness can vary and is still being studied. There's much hope and relief for CBD oil with epilepsy patients.
Aid With Quitting Smoking
Studies also show that CBD oil may also be a safe and powerful tool to help smokers finally put their cigarettes down and quit smoking. Every smoker that has tried quitting before already knows that it is difficult to quit smoking unassisted. While CBD isn't a quit immediately remedy, incorporating CBD in your daily life can reduce cravings, and help you be successful in quitting smoking. Most importantly, CBD can provide some serious relief from the intense discomfort of nicotine withdrawal.
Ease Neurodegenerative Symptoms
Researchers have recently been looking into the way that CBD can help those with neurodegenerative disorders such as Alzheimer's disease, Parkinson's disease, and Huntington's disease. Unfortunately with these diseases their brain and nerves deteriorate over time with no known cure. While the effects of CBD oil specifically for treating neurodegenerative diseases isn't fully understood, anecdotal evidence shows it helps by reducing the very inflammation that makes their symptoms worse.
There's lots of anecdotal evidence suggesting that CBD oil is effective to treat all these medical conditions listed, however there's still much more research to be done and is currently being done right now. So far CBD oil is just one part of the puzzle along with your regular treatment, leading a healthy lifestyle with plenty of exercise and good nutrition.
If you're interested in CBD oil or CBD products stop in! Ascend Float Spa now has CBD oil and would be happy to discuss the natural benefits with you.